7 June 2018

Administrator

0
By Olasunkanmi Akoni | June 7, 2018
AbuJa—Senator Gbenga Ashafa has assured that the National Transport Commission Bill before the National Assembly, when signed into law would create a positive multi-modal transport sector economic and safety oversight commission that would drive the National Transport Policy.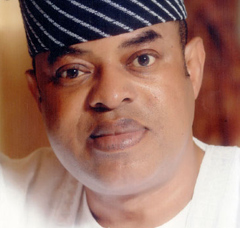 Meanwhile, following the passage of the National Transport Commission Bill by the Senate on Thursday 15th of March, 2018, the Senate, yesterday, passed the report of the Conference Committee of the National Assembly on the National Transport Commission Bill.
The committee, chaired by Ashafa, representing Lagos East Senatorial District, was set up by both chambers of the National Assembly, with a view to harmonise the differences between the versions of the Bill as passed by the House of Representatives and the Senate respectively.
With the passage of the conference committee report, which was first sponsored in the National Assembly in 2008, stakeholders now eagerly await the transmission of the said bill to the executive arm of government for the assent of President Muhamadu Buhari.
While addressing the press after the passage of the Bill by the Senate Ashafa stated: "The National Transport Commission Bill when signed into law is capable of setting the transport sector on the path of positive development."
Comment:
My bill is nearly there